[4 January 2023] Introducing a new user notification module
Updated 4 months ago
| | |
| --- | --- |
| Released Date | 4 January 2023 |
Introduction
We're pleased to announce the release of a brand new User Notification module. With the introduction of this new module, users will be able to easily access exported files directly from Teleport Delivery instead of retrieving them from email. 
Additionally, in the event of any unintended email service disruption, this new module will act as a fallback that users can use to access all the email attachments.
---
How to access
1. The User Notification module can be accessed by selecting your profile icon found on the top right corner and clicking Notifications in the drop down menu. 

2. Here, you'll find a list of recent notifications. To retrieve an exported file attachment, click on the  icon.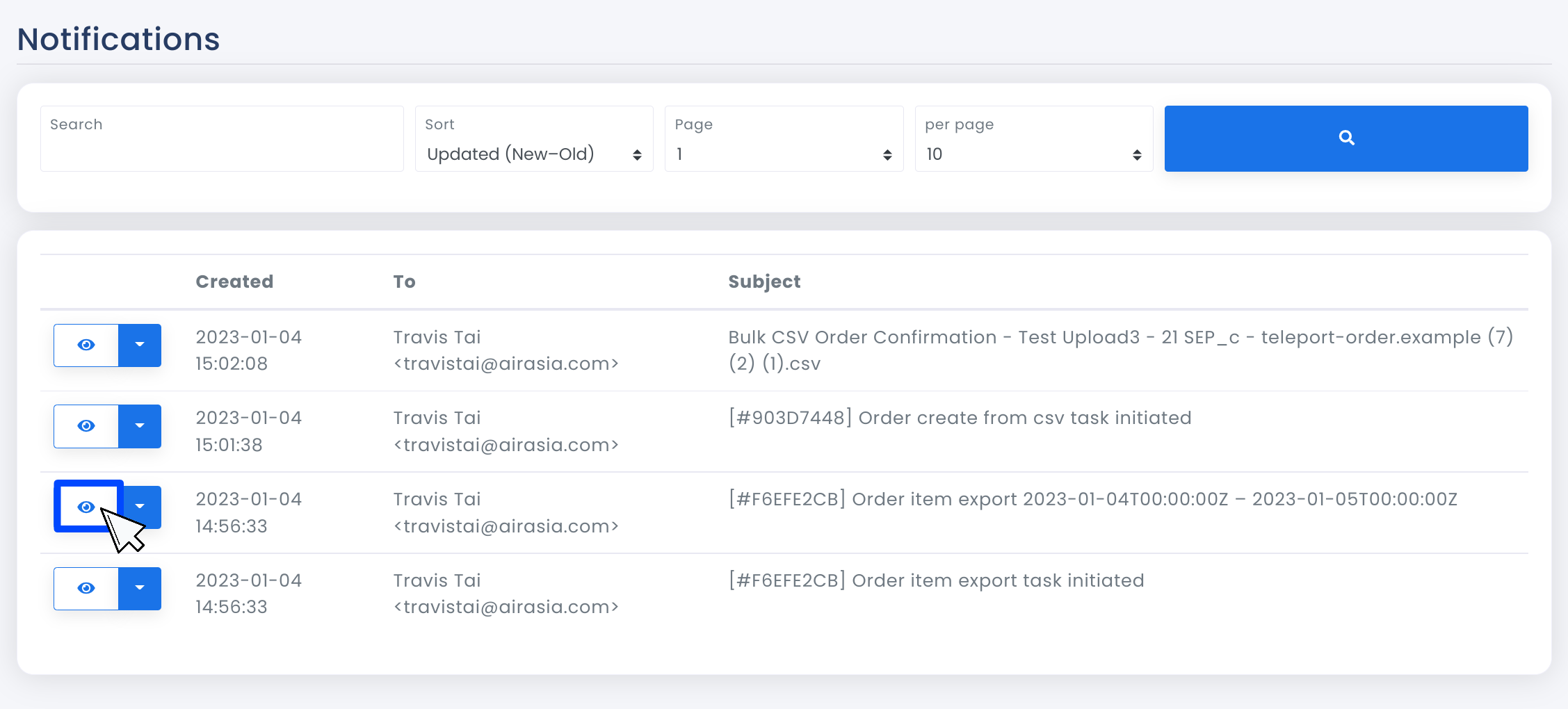 3. Lastly, click on the Download Order Item Export button to retrieve your file.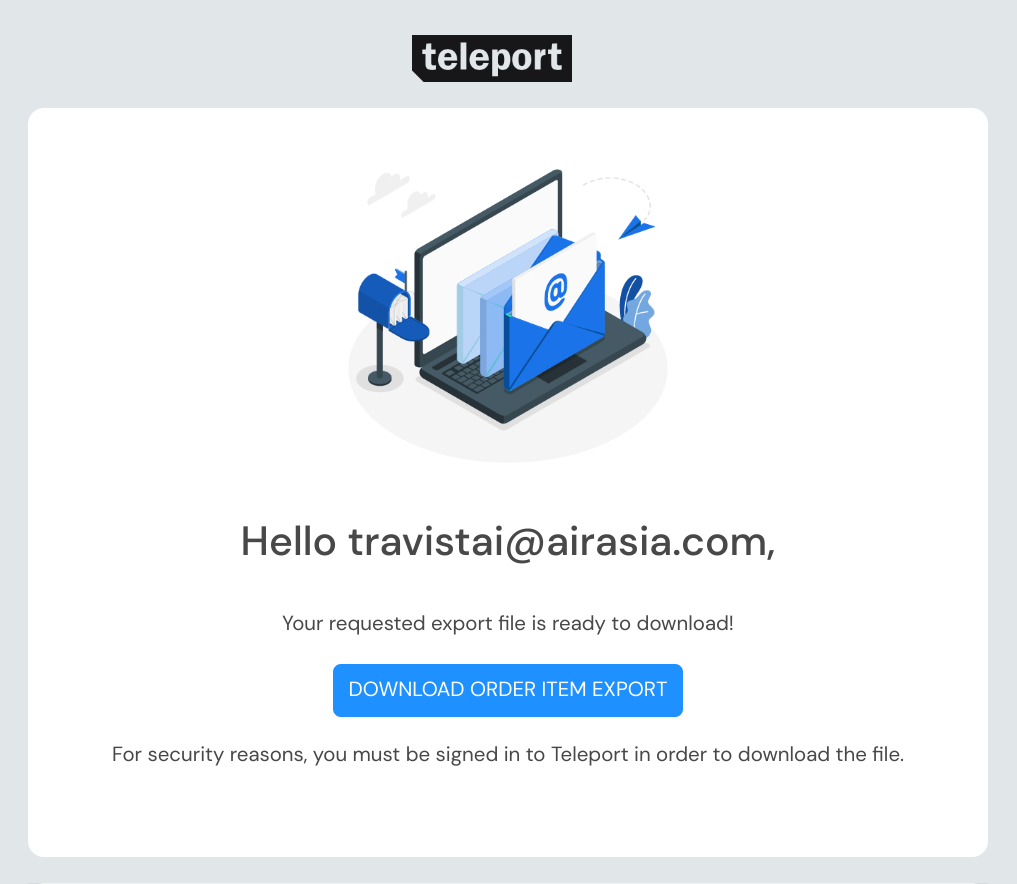 ---
Future Module Enhancements
Add an indicator to display the number of unread notifications.
Auto archive notifications which are N months old (e.g. 3 or 6 months).
Add a DELETE option for unwanted notification(s).
Was this article helpful?