[IMPORTANT] What Happens To My Parcels After 3x Failed Pick-Ups?
Updated 4 months ago
Effective 1 June 2023, orders that are not picked up after 3 attempts will automatically be cancelled.  
We understand that timely and efficient delivery is of utmost importance to our customers, and this new implementation will ensure that we can allocate our resources effectively while minimising any delays. 
To ensure a smooth pick-up process, we kindly request: 
Your cooperation in ensuring that the parcels are ready for collection during the scheduled pick-up times (+1 day after placing order). 
If you anticipate any challenges or foresee any potential issues with the pick-up process, please reach out to our Customer Care team as soon as possible.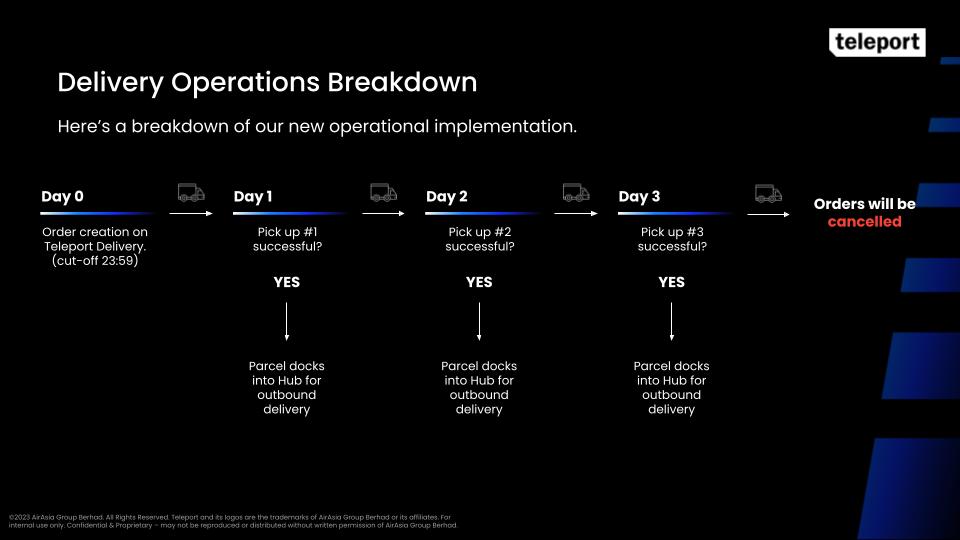 Notes: Users will be notified of any order cancellation via email and/or sms.
If you have any questions or require further clarification, please do not hesitate to connect with us via our website's Live Chat or e-mail [email protected]. We thank you for your continuous support.
Was this article helpful?