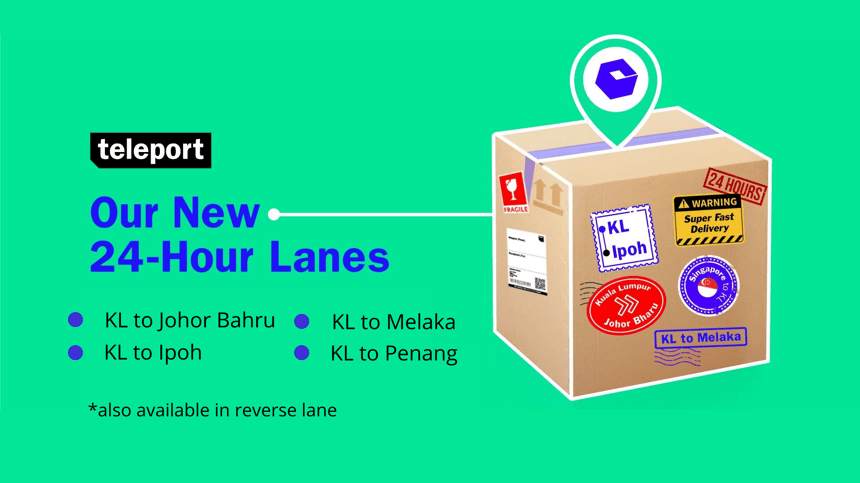 We are excited to announce that Teleport Standard Domestic with 24 hours delivery service has landed in Johor Bahru, Melaka, Ipoh and Penang from Monday, 23 August 2021 onwards.
Try teleporting on our end-to-end extended coverage from as low as RM 6.00.
Check updated coverage HERE!
Terms & Conditions apply
Rates are based on the chargeable weight (Length x Width x Height)/6000 or gross weight, whichever is higher.

24 hours delivery does not apply for wider coverage by Teleport's partners.