5. Creating Single Orders
Updated 4 months ago
Only 6 steps away from Teleporting your first shipment!
You're almost there! It's now time to create and place your first order with Teleport. This 6 simple steps will take you no more than 2 minutes to complete. Let's get started!
---
1. To create a new order, click the Create order dropdown menu and select your organization

2. Select Teleport Standard and click NEXT

Notes: Teleport Standard, Teleport Flash and Teleport 72 services have been discontinued.
3. Ensure that the Generate order documents is toggled ON then click NEXT

Note: Kindly ensure that this setting is toggled ON for the system to generate the required consignment note
4. Click SELECT FROM ADDRESS BOOK

5. SELECT your pre-created pick up location and click NEXT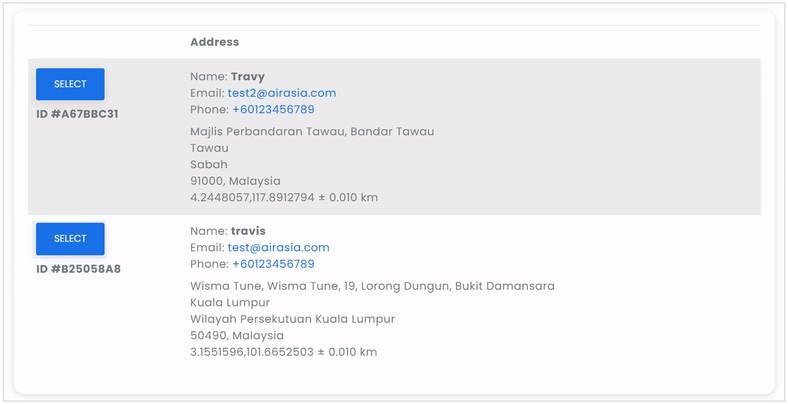 5. For recurring customers, go ahead and add the recipient details from the SELECT FROM ADDRESS BOOK option. For new customers, go ahead and enter the destination address and fill up the mandatory customer information

Geolocation Accuracy: Exact location (Only use nearby landmark in the even Google Maps is unable to locate the destination)
Name
Email
Phone Number
Cash on delivery (COD): Without
Packaging: Single-piece shipment (non-MPS)
Delivery duty: Unchecked
Service: 

Door-to-door (default)
Optional: Check (✓) the SAVE option if this is a recurring customer.
Note: Kindly ensure to follow the above setup. COD, Multi-piece shipment (MPS) and Partial Service are not available.
6. For pre-created products, choose the SELECT FROM PRODUCTS option. Otherwise, go ahead and fill up all mandatory fields and click +ADD ORDER ITEM.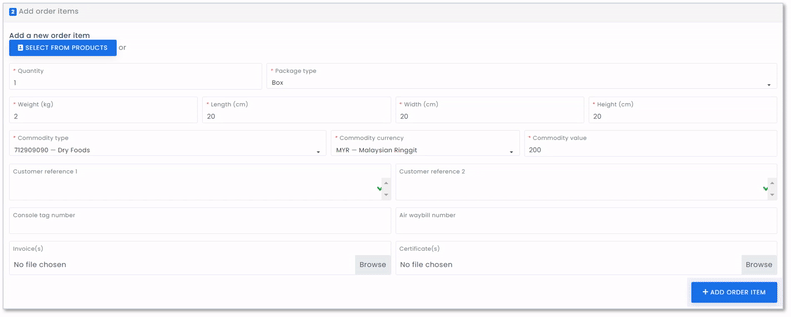 Note: 
Maximum parcel dimensions: L+W+H < 150cm, Longest Side <100cm.

Maximum parcel weight is 30kg.

For multiple order items to a single recipient, you may fill up the Add order items form multiple times.
7. A summary of all added order items will be generated. Be sure to review and ensure accuracy of all added order items before clicking NEXT

8. Select your preferred pickup date and proceed to click ESTIMATE PRICE, then click NEXT

Notes: Order cutoff time is 11:59pm daily. By default, parcels will be picked up anytime between 9am - 6pm the following day based on the order placement date & time.
9. Lastly, select Payment Plan and click PAY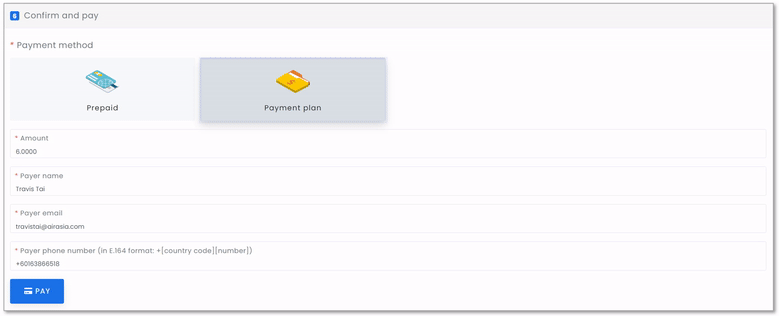 10. There you have it! You've successfully placed an order with TELEPORT. An order summary will be generated along with the required consignment note

Was this article helpful?