2. Purchase a payment plan
Updated 2 months ago
Purchase a payment plan with

Teleport

for swifter order processing!
Although businesses have the option to pay upon checkout, we highly encourage businesses to opt for  using prepaid credits instead.
Teleport's payment plan refers to the option where customers reload their account with credits prior to utilizing Teleport services. 
Here are 3 benefits of payment plan vs prepaid payment
Quicker Checkout: With prepaid credits, you won't have to go through the hassle of entering your payment details over and over again.
Easy Collaboration: If you've assigned the order creation job to a subordinate, you won't have to worry about authorizing the payments for every created order.
Faster Refunds: In the event of an order cancellation, prepaid credit users will be able to receive their refunded credits within 1-3 working days. For users whom pay upon checkout will have to wait up to 14 working days for the refunds to be processed.
---
1. Firstly, navigate to your organization dashboard by clicking the dropdown menu and selecting your newly created organization.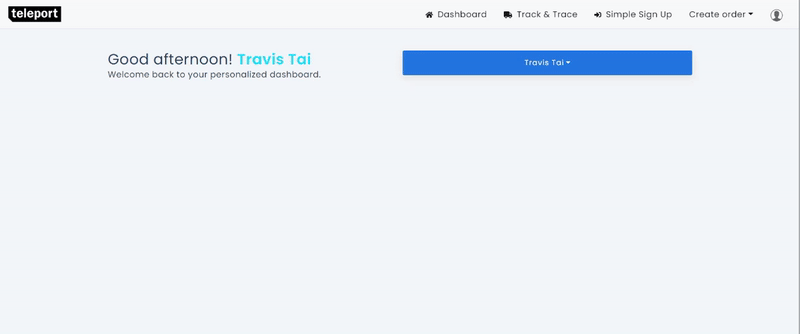 2. Select the PAYMENT PLANS option

3. Select BUY NOW

4. Select your preferred Plan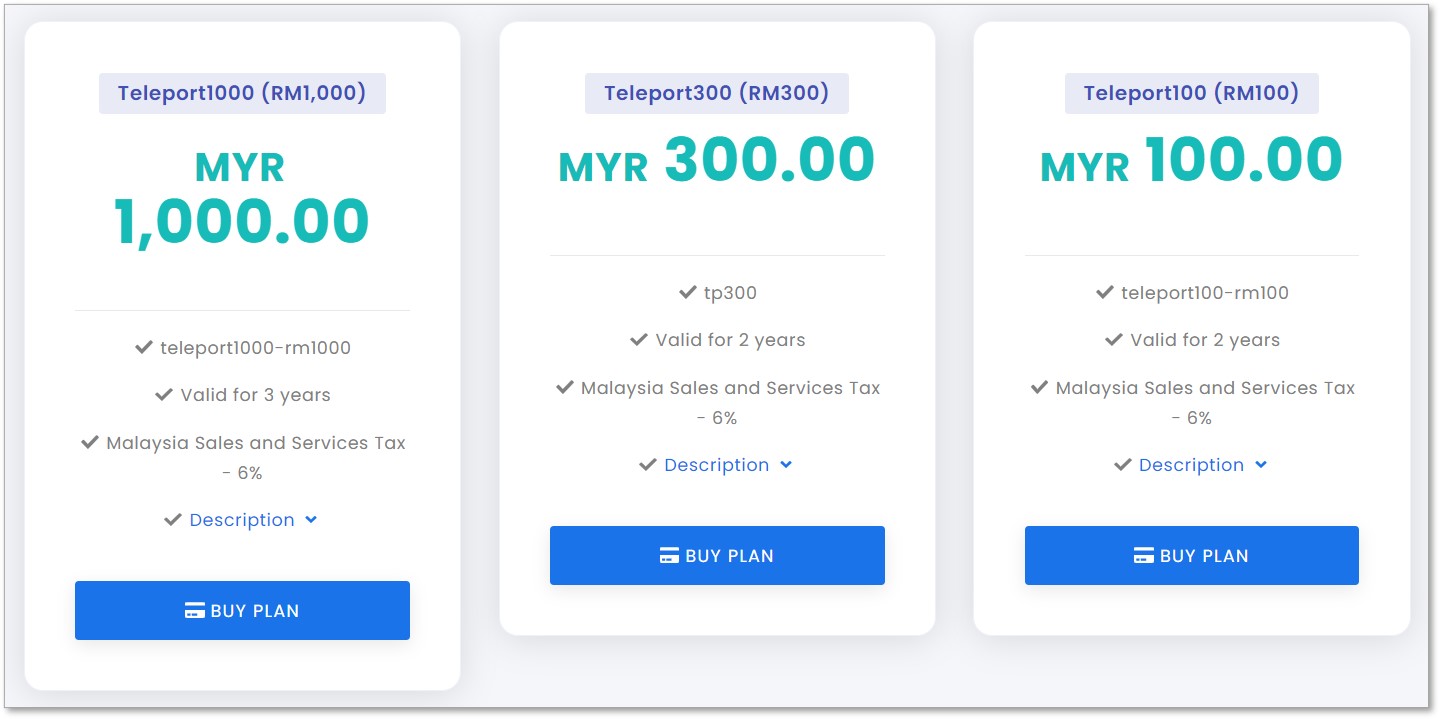 5. In the pop up window, select Prepaid and proceed to click PAY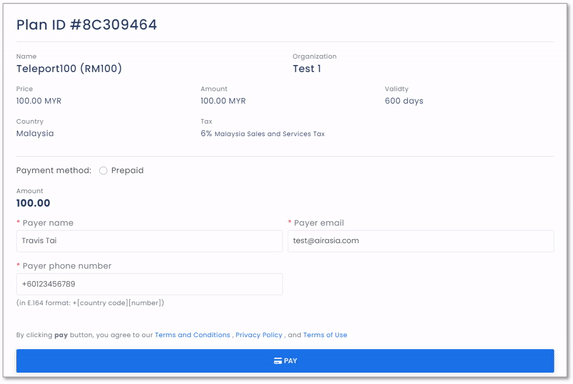 6. Lastly, select your preferred payment method and proceed to make the payment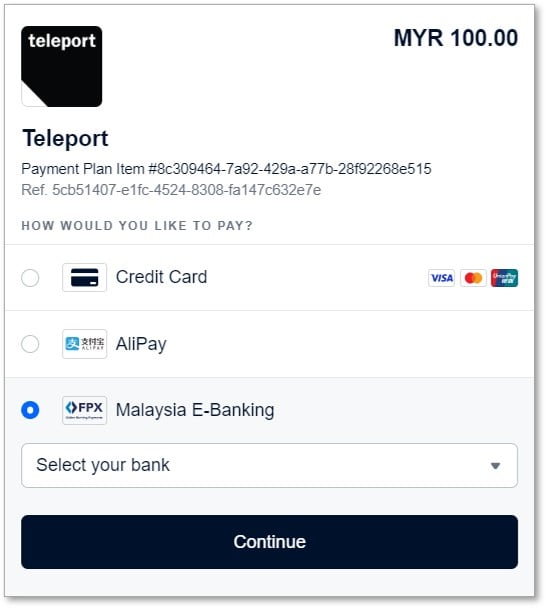 ---
Congratulations! You've successfully purchase a payment plan.
-----
What's Next?
Complete the following next steps to make order creation easier:
-or-
Jump straight into creating your first order with Teleport.
Was this article helpful?