1. How do I sign up for an account?
Updated 2 months ago
Signing
 up for an account with 

Teleport

takes no more than 60 seconds!

1. Visit our Teleport Delivery portal or click here to sign up for an account.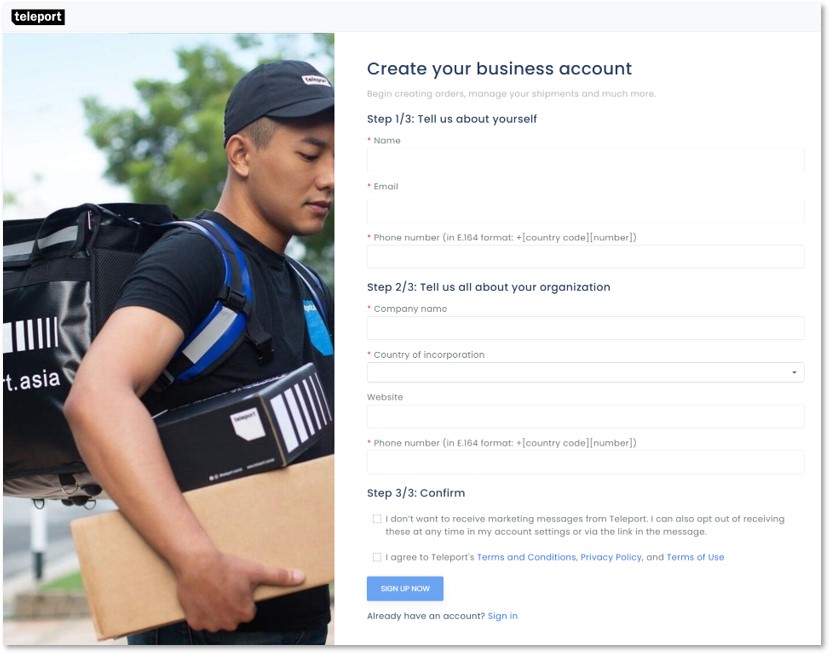 2. Fill up the Sign Up form then click on the "SIGN UP NOW" button.
Personal Info

Name
Business Email Address
Personal Contact Number



Organization / Business info

Company Name
Country of Incorporation
Business Contact Number



Agree to Terms
 
3. An activation email titled "Activate your account" will be sent from hello@teleport.delivery to your registered business email. Click the ACTIVATE NOW button to activate your account.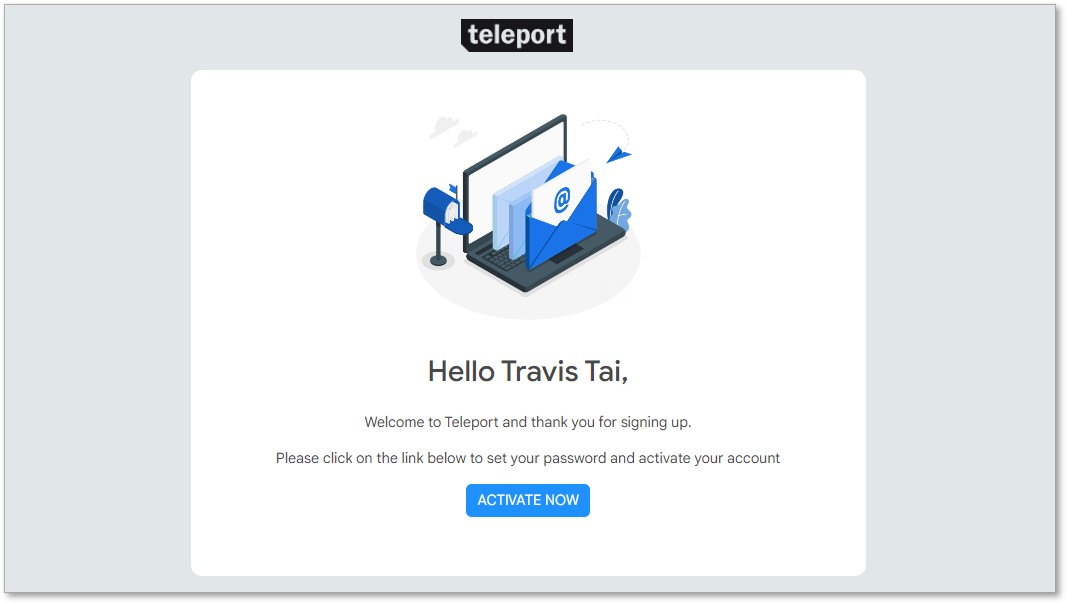 4. Lastly, go ahead and set a new password for your newly created account.


---
Congratulations! You've successfully registered an account with Teleport.
-----
  What's Next?
   Complete the following next steps to make order creation easier:
   -or-
   Jump straight into creating your first order with Teleport.
Was this article helpful?